75th Ranger Regiment graduates 56 new Rangers
Posted by DarthDilbert at 3/18/2010 12:20:00 AM
Press release:

FORT BENNING, Ga. (USASOC News Service, March 16, 2010) - The 75th Ranger Regiment's Ranger Assessment and Selection Program 1 conducted a graduation ceremony at Freedom Hall, March 5.

On Jan. 11, Class 03-10 started with 155 Soldiers. The grueling and demanding nature of the eight-week assessment and selection course gradually reduced the graduating class to 56 Rangers.

More than 200 Family and friends watched proudly as their sons, grandsons, nephews and husbands donned the tan beret that signifies the brotherhood of the 75th Ranger Regiment.

"You have proven you are worthy of wearing that 75th Ranger Regiment scroll," said RASP 1 graduation speaker, retired Col. Ralph Puckett, former Honorary Colonel of the 75th Ranger Regiment. "When you do, you will be proclaiming to all who see you that you are one of the best Soldiers in the world."

The Regiment's initial training and selection program has recently undergone a complete overhaul which aims to ensure graduates are ready for the complex and demanding environment of the constantly evolving special operations battlefield.

"The Ranger Regiment has always prided itself on the quality of Soldier it produces and RASP 1 enhances our capabilities," said Sgt. 1st Class Tyson Crosby, non-commissioned officer in charge of the RASP 1 program. "RASP 1 is not only designed to teach Soldiers the skills required to become a member of the Regiment, but also to ensure they are physically and mentally prepared to be successful."

The RASP 1 course is designed to ensure candidates meet the demanding standards for service within the75th Ranger Regiment, as well as arm its graduates with the skills required to be successful in the demanding and high-tempo lifestyle of the Regiment.

"You are a trained and certified Ranger, ready to deploy to combat in a fire team. You don't have to take a backseat to any Ranger who has gone before you," said Puckett. "You have met and exceeded standards that previous graduates met. You are a Ranger who has earned the right, the honor and the responsibility of calling yourself a U.S. Army Ranger."

Spc. Andrew Reid, a native of Norwich, New York, joined the Army after receiving a Bachelor of Science degree in history from The College of Brockport State University of New York. He is also the recipient of the Class Leader Award and has dreamt about being a U.S. Army Ranger since he was a little boy.

"To be part of this Regiment is truly an honor," said Reid. "I feel privileged. This is something I chose, I think it's every man's responsibility to fight for his country. This is what I want and I'm honored. This is a dream come true."

Reid's Ranger buddy, Pfc. Schuyller Nagorski, a combat medic and the class honor graduate agrees.

"I feel privileged to be here and to be a part of this unit," said Nagorski.

Nagorski, a native of Tacoma, Wash., and graduate of Franklin Pierce High School, said he joined the Army because he wanted the character and discipline of his parents, who are both retired E-7s and the teamwork of being a U.S. Army Ranger.

"You can't succeed without your Ranger Buddy to your left and to your right," said Nagorski. "I want to make sure that if my men go down, hopefully they never will, but they have confidence in me and my skills as a combat medic, that I will be there and I will not give up on them."

"We, the Rangers of yesterday, are depending on you, the Rangers of today and tomorrow, to protect our freedom so that our grandchildren may enjoy the benefits that we have had," concluded Puckett. "Rangers lead the way!"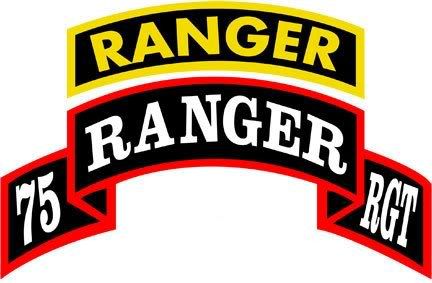 USASOC News Service